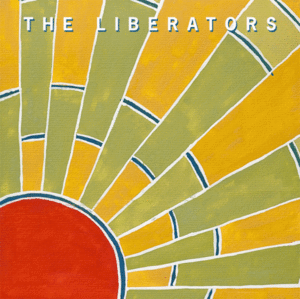 As the afrobeat wave continues to crest, more and more bands are tapping into the power of the afro-groove from every corner of the globe. The Liberators, an afrobeat band out of Sydney, Australia whose self-titled debut album came out March 14, 2011 on Record Kicks Records, is the latest addition to the global afro-repertoire.
This album is about as good as any afrobeat record I've heard in a long time. The production quality is extremely high throughout the record. They've mastered the delicate balance of guitars and percussion that make up the rhythmic afrobeat backdrop over which their horn section careens and cuts. Several vocalists appear on the record, including Afro-Legend Jojo Kuo, Roxie Ray, and Afro Moses, each lending their own style and attitude to their respective tracks.
What I like the most about this album is the attitude and feeling it has from track to track. Similar to Budos Band or the early Antibalas albums which came out on Daptone Records, there's a production value and sound quality that conveys a theme throughout the record. The grooves are tight, the horns are intoxicating. Listening to this record puts you into a certain mood. This is the type of record to which you can't help but strut.
The Liberators - Monkeyface by afrobeatblog